Turkish Towels
It is known that the best quality towels/peshtemals all over the world are Turkey/Denizli towels. Here you can have Turkish towels retail or wholesale from factory directly to you with affordable prices.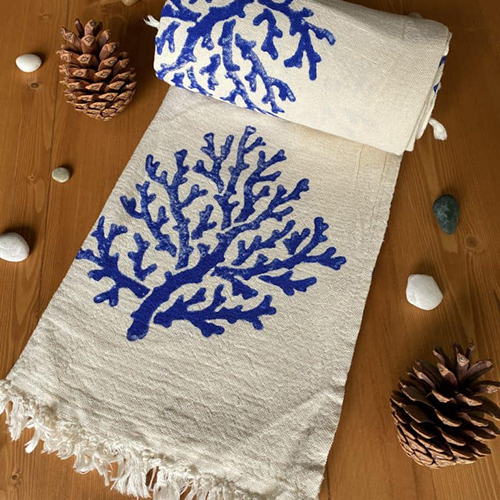 Show Filters
Showing 37–48 of 57 results
Turkish towels, also known as peshtemals, are becoming increasingly popular for their versatility and soft, luxurious texture. These Turkish towels are hand-loomed from 100% cotton, making them not only durable and long-lasting, but also incredibly soft and absorbent.
Handmade Turkish towels are made using traditional weaving techniques that have been passed down for generations. The use of natural cotton fibers ensures that these towels are gentle on the skin, and the hand-loomed process gives each towel its unique character and charm. These towels are lightweight and fast-drying, making them the perfect choice for travel, the beach, or even as a luxurious addition to your bathroom.
One of the biggest advantages of Turkish towels is their versatility. They can be used as bath towels, beach towels, or even as a stylish shawl or scarf. They are often sold in sets, which can be coordinated to match your bathroom decor or to serve as a thoughtful and practical gift.
Another great aspect of Turkish towels is their eco-friendliness. Cotton is a renewable resource, and the hand-loomed process used to make these towels is much less wasteful and resource-intensive than machine-made alternatives. This makes them a great choice for those who want to reduce their environmental impact while still enjoying high-quality and luxurious products.
100% cotton, handmade Turkish towels are a versatile, luxurious, and eco-friendly choice for anyone looking for a high-quality bath or beach towel. Their soft texture, absorbent properties, and unique character make them a great addition to any bathroom, and Turkish towels are sure to provide you with years of comfort and style.